Posted By:

Marty
Placencia Gets A Pier And Plaza -

09/06/13

09:42 AM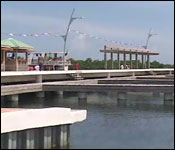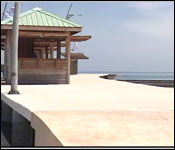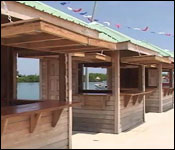 At the top of our first segment, 7News showed you the comments from Minister of Tourism, Manuel Heredia Jr. on the ongoing Stake Bank discussion. We got that chance to speak with him at the ceremonial opening of the Placencia Municipal Pier & Plaza. It has been in the works for a few months, and this afternoon, the pier and plaza was inaugurated as part of the Sustainable Tourism Project.

The media was flown down to Placencia to witness the opening in person, We asked Heredia Jr about the pier and its importance:
Hon. Manuel Heredia Jr. - Minister of Tourism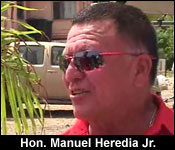 "It actually started last year and it is something designed to blend what used to be in the past and as you know Placencia has been traditionally, a fishing village, and the fishing co-op has been one of the pillars of economy of Placencia. So we tried to capitalize between the Fishing Co-op and the Tourism sector and hence, a model as you see today was created and which I believe that the Tourism Industry will benefit a lot."
"Five years later, we'll finally enjoy what a few concerned villagers envisioned."




Charles Leslie Jr. - Past Chairman, Placencia Village Council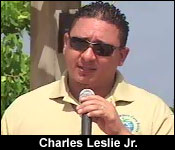 "The community has been talking about this pier project for a long time and here it is - completed. I would like to conclude by saying, let's appreciate this project because it's not for the government, it's not for the Village Council - it's for the entire community and people who come here to use it. So let's protect it, children - let's not vandalize it, let's help and keeping it maintained and assist the Village Council in any way we can to help keep it maintained."
The project was financed by the IDB, and the Sustainable Tourism Program.