Posted By:

Short
September 6th Carnival March fever begins -

08/28/08

09:54 PM
Carnival Fever Begins to Sweep the City
posted (August 27, 2008)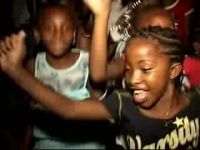 The Carnival road march 2008 will take to the city's streets on September 6th and the frenzy of activity started in earnest this week. That's when feverish activity overtakes the mas camps, and there is dancing in the street at each band's headquarters. Linda Blease, who will be co-hosting this year's live carnival coverage on Channel 7, went to two of the junior camps last night and the she found an impressive energy level.
Linda Blease Reporting,
Smiles like these and rags waving mean that carnival season is in swing. And if you don't believe that carnival spirit is something real, you just need to watch these children of Black Pearl and you'll know that Carnival Day can't come soon enough.
Those too small to go on bad in the street did their thing on the side. And while it may have looked like chaos it is contagious, even I got into it.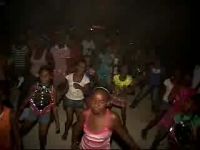 Kendra Buller, Black Pearl
"Right now we are 85 strong in the Black Pearl junior band. Right now we are enjoying ourselves at mas camp, excited about carnival 2008 and Black Pearl junior band is going to come out with a blast. We are here to defend our title this year."
At Black Pearl, there wasn't that kind of pavement chaos. Revelers rehearsed their steps with Carnival veteran Marina Welcome directing traffic.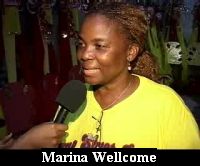 Marina Wellcome, Jump Street
"We got the moves, trust me Jump Street Posse has the moves for this year and the kids are very hype. Come Saturday they don't have to ask where is Jump Street Posse, they will see Jump Street Posse form a distance."
And from a distance, you will also see the costumes
Kendra Buller,
"As you can see we have a lot of beautiful colors this year, look at your hat, beautiful. We're doing summer time in Belize this year. We have the sun in summertime, the rain in Belize, and combined with that we have an array of colors which brings the fun. So the sun, the summertime and the rain brings the fun in carnival."
Marina Wellcome,
"This year we are doing Belize our nation and we is dedicated to Andy Palacio. He is our Belizean icon so we cannot forget about him. We are portraying the Chinese revolution which is the first section. The second section is the God of destruction because they are killing out the Indians with robberies, murders, and fires. And the third section is southern paradise, that is portraying Dangriga."
But Carnival isn't about costumes, it's about the spirit that these children carry, because as long as children are dancing in the streets there will be a carnival.
The revelry at the mas camps continues tonight at Jam Jam Posse, Southside Masqueraders and Belizean Legacy.
http://www.7newsbelize.com/sstory.php?nid=12051