Posted By:

Marty
Fire at Albert Street Fast Food Joint -

02/03/12

02:22 PM
There was a fire last night - at a popular fast food joint on Albert Street. Firefighters were called out to the location at around 9:30 last night where they saw Andrea's Fast food stall engulfed in flames. They managed to quickly control the fire but everything inside was destroyed. 7news spoke with the owner today.
Roxanne Nunez, Owner, Andrea's Fast food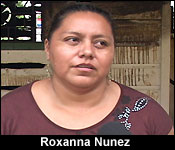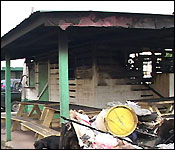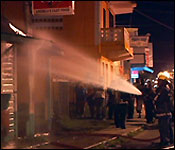 "When I came the entire shop was under fire and the fire engine took about half an hour to reach. I didn't leave on any electricity in my shop I believe it was someone who lit my shop on fire. I don't have any problems with anyone so I don't know why someone would. I've lost my business, valued at $12, 000 dollars. I would defiantly try to get a next place and start over from scratch."
The owner told us that the establishment was not insured and that the total loss is roughly 12 thousand dollars.