Posted By:

Marty
Major Expansion Plans For City BTL Park -

02/22/13

02:21 PM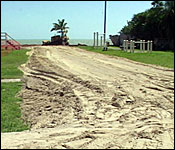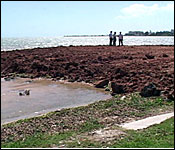 The City Council is cement-paving streets at a record pace - but more than that, the Council is also spearheading a million dollar makeover for the BTL Park. Work has started with an ambitious reclamation project - and we found out more from the mayor today:..
Mayor Darrell Bradley
"We are doing a reclamation project for the park and essentially what that will entail is the adding of 30% of park area and that supposed to take 2 months. We are doing the project in phases. When they finished the reclamation work they will do the sea wall with that and then we will completely upgrade the park; new park benches, sidewalks, kiosks, it's going to be a total renovation of the park."
Reporter
"In terms of reclaiming the sea, have all the necessary environmental clearances have been gotten by the City Council?"
Mayor Darrell Bradley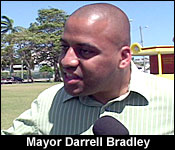 "Yes, this has been a project that has been talked about for some time now in excess of 2 years. What we did when we took office, we looked at certain areas of activity that would really give the city a major boost and this BTL Park as something that we identified as being of major significance. A lot of the ground work has already been put in place in terms of obtaining the designs and the necessary approvals from the Department of the environment, the land reclamation - all those things have been signed off from the Department of the Environment already."
Jules Vasquez
"As I recall your manifesto you promise a beach at this location. We won't have the beach?"
Mayor Darrell Bradley
"There is a design to put 150 feet pier that will lead into the Caribbean Sea and that will allow for interaction with the water because what we are seeing is the water quality right now here is not that good; it doesn't lend itself for a beach. If we are doing the reclamation and the reclamation will go out 50 feet into the water, the water quality out there is a little better and if we are doing this pier which is an additional 150 feet; the water quality at that would be 200 feet is much more improved."
The project will raise the park about 6 inches and it is funded by the city council BTL and CARILED.