Posted By:

Marty
Sandhill's Serious Upgrade -

07/31/13

10:52 AM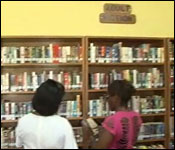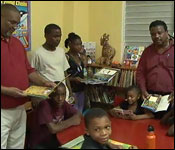 Sandhill has a new community center. The largest village in Belize Rural North got a 300 hundred thousand dollar facility. At the opening yesterday, we found out how it will benefit the community:

Nellie Trench - Financial Coordinator, Social Investment Fund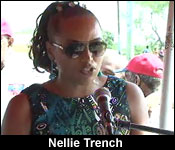 "The facility will benefit over four hundred students who prior to the project had to travel all the way to Belize City to do their school research due to the lack of computer and internet resources in the village. The project was implemented by the Social Investment Fund and financed by the Government of Belize at a total cost of $300,246."

Hon. Edmund Castro - Area Representative, Belize Rural North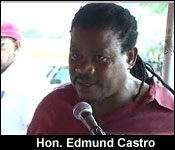 "For the first time we have a nice beautiful library for the children, we have an internet spot for them - we are planning to do an internet area whereby even when they are playing football and play basketball, they will have access to wifi."
The renovated facility also houses a library and a stove and a refrigerator will also be supplied so that women in the village can make optimum use of the centre.

The village has approximately 1,800 inhabitants.