Posted By:

Marty
Mayor Says Streets Held Up Through Flooding -

08/27/13

10:58 AM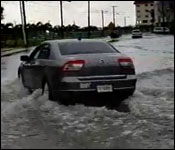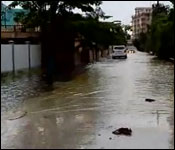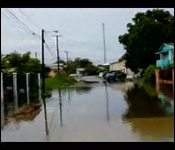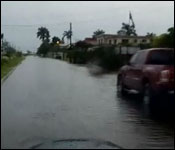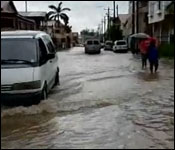 According to the Mayor, all the streets built by the council have held up stronger without any damage even with the amount of rainfall over the weekend. He mentioned that the problem the council is facing with damage to streets and flooding are as a result of bad drainage caused by the older streets.


Mayor Darrell Bradley - Mayor of Belize City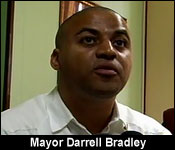 "Well after the rains occurred over the weekend, what we did is we deployed our people. I was out of the city for the greater portion of the weekend and when I came back I did a tour around the city and we were talking with our technical staff. One of the things that I wanted to say that the streets that the City Council has built has held up so that none of those streets that have been constructed have been damaged (86 streets so far). You will see that there is a serious issue with the intersection with Vernon street and Youth for the Future Boulevard - that area received major damage just over this weekend with the last rains; that's an area that we're looking at to concrete. The problem that we have had with the damage to streets as a result of drainage is as a result of the older streets that we have had. One of the things that we recognize with the municipal bond and our investments in street works - we have not been able to invest sufficiently enough in drainage and this is a problem that we recognize. What we're doing is that when we finish the works that we are at, when we finish the 100 streets - we are going to go back and going to ensure that all the culverts are flushed out. They put in culverts but they are not properly cleaned out, we're going to put in place a maintenance system in terms of ensuring that those drains are clean. One of the things that we're doing because of budget, is that we're using the street itself as a drain like when we did several of the streets - they are built on elevation and they have the stone drains like what we have on Handyside street (which are much cheaper) and which allows for a smooth flow. Stone drains only work when they're a system of drainage and that's really the problem that we have. We have very good streets, and you have the water draining off but those waters that are draining off collect in areas that are disposed and they don't run into canals or into systems. We recognize that that is a problem, we recognize that that is a weakness because of the financial amount of money that we've been able to invest, we have not been able to invest nearly as much as we wanted to in drainage but that is something that we're looking into and we're coming back in terms that we can deal with that."
The council has constructed 86 streets so far out of the one hundred promised. After this phase of the project is completed, Mayor Bradley says they will be investing in proper drainage systems.