Posted By:

Marty
OW's Supremacy in Taco Technology,Technique, Taste -

11/24/12

02:51 PM
Anybody who's going anywhere in the north knows that - if you're passing through Orange Walk - you just have to stop for tacos! There's no argument that Orange Walk makes them the best - and this Sunday townspeople are celebrating their supremacy in taco technology with a festival.
There will be tacos made from shell, flour and corn tortillas… beef tacos, pork chicken - all kinds of tacos.
Sounds like a treat and that's exactly what the organizers told 7news today.
Dylan Jones, Organizer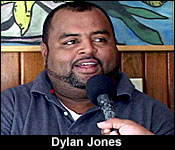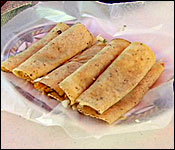 "The tacos festival in Orange Walk will be held this Sunday 25th and Universal Radio along with the House of Culture in Orange Walk Town has come together to do the second annual tacos fest. It promises to be a day for lots of tacos, lots of water activities by the river. We will have the pibil tacos out there, the chicken tacos, the beef tacos, quite a lot of activities like I mention - river sports; swimming race, greasy pole, tacos eating competition, the best tasting tacos for the year 2012/2013. It promises to be a good day for Orange Walk."
Daniel Ortiz
"What is the purpose of the event?"
Dylan Jones, Organizer
"The main purpose behind the event is to highlight the tacos as an industry. We might not see it like that but it is an industry considering the amount of tortillas that is used, the amount of corn that is used, habanero peppers to make sauce, onions, chicken that's being used and let's not forget the amount of people that is employed under that banner, it's basically to recognize it as an industry and to keep the culture alive because it's a part of the Mestizo culture - tacos is Orange Walk."
The Tacos Festival starts at 9:00 am at the Banquitas House of Culture on Sunday.