Posted By:

Short
National Free Zone Day on Channel 5 & 7 -

11/22/07

01:15 AM
Channel 5:
Free Zone draws a crowd but all runs smoothly
While it's common knowledge that the Commercial Free Zone at our Northern border is something less than leak proof, for most Belizeans who took advantage of the zone's open day on Saturday it was a new experience. And as News Five's Marion Ali reports, despite all the hype, restrictions, and predictions of chaos ... a good time was had by most, if not all.
Marion Ali, Reporting
There was a slow but steady flow of traffic at the entrance to the Commercial Free Zone on Saturday as buses and private vehicles transported Belizean shoppers there for the first time. Some stores were open from as early as seven-thirty and soon hosted a decent crowd of Belizeans along with their regular patrons from Mexico.
The timing for the local shopping spree was fortuitous, as according to Chief Executive Officer at the Free Zone, Joel Cervantes, aside from the business, a day like Saturday also served to motivate the merchants at an ordinarily slow time of year.
Joel Cervantes, Chief Executive Officer, Commercial Free Zone
"It will definitely boost not only the economic activity, but I believe the moral of a lot of the investors since we have to consider that within the Free Zone it has become seasonal. When I say seasonal, we have the Christmas season, after that it goes slow after January, and then until Easter and after Easter two months in summer and we go back to Christmas. So I believe the investors, after this, they will have a different view and some of them will be probably just rejoicing in the number of sales they receive."
And while the influx of local shoppers was not as overwhelming as feared, thirty local commercial buses and five hundred private vehicles is good business in any league. But Cervantes believes that the numbers were lower than anticipated because people were misled by incorrect information.
Joel Cervantes
"The liquor and the cigarettes I think it's understood and I believe everybody knows what it is now. With reference to the ham and turkey, I don't know where that came from because the Free Zone, that is not one of their fortes. Actually I don't know if you can find ham and turkey within the Free Zone. So that was an issue whereby I think it was a fabrication."
Marion Ali
"I understand the duties are really steep though for Belizeans."
Joel Cervantes
"None at all, at least not from what I confirmed lastly when we were in a meeting with the Comptroller and everything."
Marion Ali
"What are the duties like?"
Joel Cervantes
"They had said to me its twenty, ten and two, those are the percentages."
Marion Ali
"It will be spread out on what items?"
Joel Cervantes
"Well on the basis of what you are purchasing. It is like when you go to Chetumal and you purchase anything, I mean it is from outside."
Once drivers met the two-dollar entrance fee, they offloaded their passengers and it was down to business. We caught up with a few Belizeans as they went bargain hunting.
Marion Ali
"How yoh find the prices?"
Sadie Martinez, Free Zone Shopper
"Very cheap, reasonable."
Marion Ali
"You done buy you stuff already?"
Sadie Martinez
"Oh yes man. I have mi bag them right over there. I done buy already and we still di look fi see what else we could get for the kids. "
Marion Ali
"You no pleased with the prices?"
Ezra Garcia, Free Zone Shopper
"In between."
Marion Ali
"Cheaper than Belize City though and Dangriga?"
Ezra Garcia
"Slight, yeah that's true cause we get some nice shirt for a little ten dollars, so it's reasonable."
Marion Ali
"You plan fi come back?"
Ezra Garcia
"Yes man. I going to enjoy the cold beer now."
Marion Ali
"You want to do this again on the fifteenth of December?"
Jenoveva Cumul, Free Zone Food Vendor
"Yes, sure; it is a good experience."
Marion Ali
"Aside from the smoke."
Jenoveva Cumul
"Yes, especially for we Belizeans. For myself I can't say the same because I came to work, but for the Belizean it is fine because I think as Belizeans everybody wanted this from before and it was not done. So I think it is a good thing for us Belizeans to come spend money here in the Corozal Free Zone."
Judith Moreira, Free Zone Shopper
"I come stretch mi dollars and I feel so good that they open the way fi we come in and all the Belizeans they could do their shopping."
Marion Ali
"So you done stretch yoh dollars or you wah do that later?"
Judith Moreira
"Later. I wah full mi belly first."
Lisa Tillett, Free Zone Shopper
"I deh yah di enjoy myself because I could drink up the cheap beer and stretch mi dollar. I di try get a goma right now."
For Free Zone merchants, the extra business was welcomed.
Rakeesh Hotchandani, Free Zone Merchant
"It's going great so far. I really happy fi see all the Belizeans coming in and the government making a chance for everyone to take the opportunity fi come in the zone."
Marion Ali
"What are people buying the most?"
Rakeesh Hotchandani
"I think mostly clothing fi Christmas. Hope everybody gets what they looking for and enjoy their time here. "
Marion Ali
"Are you offering any deals on any items?"
Rakeesh Hotchandani
"We have discounts on everything, on bags, clothing, everything."
Marion Ali
"So you could get something for how cheap as?"
Rakeesh Hotchandani
"Cheap, close to the cost price."
Marion Ali
"So if I only bring twenty dollars, I could get something for that?"
Rakeesh Hotchandani
"Oh hell yes, you could get blouses, skirts."
Kishore Makhijani, Free Zone Merchant
"Since this morning I think the business we have received is almost seventy-five percent Belizeans and twenty-five percent is Mexicans."

"I guess the Belizeans came today just to see what they could get in the zone and I think on the fifteenth they will be more prepared. We expect more crowd on the fifteenth of December when the government allows them to come in again, you know?"
Sanju Chulani, Free Zone Merchant
"As you can see we have a mixed crowd of Belizeans and Mexicans. First of all, I would like to thank the government and the Commercial Free Zone that they have given us an opportunity to serve Belizeans and we are going to try our best to serve them."
The day ended without any major incident and was for many at the Free Zone a rehearsal for an even busier day on December fifteenth when the place will again be open to Belizean shoppers.
Sanju Chulani
"This is a good experience and we are experiencing it very well and yes I can say that this is a test day and hopefully we can be more organised and get some feedback from the Belizeans that they did not find comfortable in shopping or something. If they could have any complaints, we could rectify them in the next upcoming visit of theirs in the free zone."
Reporting for News Five, Marion Ali.
On that next open day on December fifteenth, due to the proximity of Christmas, there should be even more Belizeans entering the zone as well as a far greater number of Mexicans.
http://www.channel5belize.com/archive_detail_story.php?story_id=19663
Channel 7:
Free Zone Frenzy
It was informally dubbed national free zone day, the first day since the zone was opened 12 years ago that ordinary Belizeans would be allowed to enter and be allowed to shop freely. But Saturday was more like a frenzy. In just one day, 5,000 Belizeans went to shop in the zone and of course our 7NEWS team was there. Keith Swift has the story.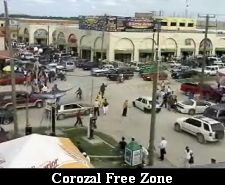 Keith Swift Reporting,
This was what inside the Corozal Free Zone looked like at mid-day on Saturday. Traffic was locked bumper-to-bumper, Belizeans swarmed the streets, and flooded the stores - and there was also this: Garifuna dancing and drumming.
It was the first time that the gates of the Zone were opened to regular Belizeans – and they flocked to the Santa Elena Border by the busloads while some drove in their private cars, this vehicle came all the way from Stann Creek, and others trekked the quarter mile journey from the Customs checkpoint to the gates by foot.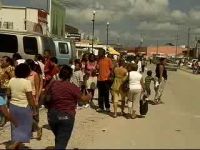 Shopper #1,
"I thought it was cheaper and I wanted to know what's all about the Free Zone. That is the reason why I came here."
Shopper #2,
"I came to know the place and came from Ladyville and I came shopping to see what I could pick u for the Christmas."
And most went to the Zone, not as tourists but as bargain hunters – whether it was for cheap clothes, cheap food, or cheap beer.
Shopper #3,
"What brought me to the Free Zone today is that I just wanted to come and check out the cheap stuff."
Shopper #4,
"I needed a little cheaper price and thing."
Keith Swift,
So you were looking for?
Shopper #5,
"Well get things a little cheaper."
Keith Swift,
This was your first time in the Zone?
Shopper #5,
"First time, I came for the experience too."
Keith Swift,
Was it what you expected it to be?
Shopper #5,
"Not really. To me it is like when you go to Chetumal, the same set up."
Shopper #6,
"I took this opportunity because some of the stuff are cheaper here and because I think we Belizeans deserve this opportunity."
Shopper #7,
"They say you get things cheap and that so I just came to buy with my family and came to enjoy the timing and this and that…they got everything right here."
The Corozal Free Zone estimates that 6,000 Belizeans will come here today looking for deals. And just for some perspective, that 6,000 does not include the Mexicans who come here on a daily basis. For the businessmen here in the zone who've had a less than spectacular year so far, today was good news.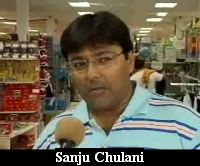 Sanju Chulani, Mirage International
"Compared to last year, yes the sales have been down comparatively and this is going to boost us. There have been problems in Mexico as we all know so that has affected the sales and then the hurricanes. So that all put together has affected our sales."
Businessman #2,
"For me it is just normal business. We were expecting a lot of people, we heard about a hundred buses were coming and Belizeans in cars. So that is an additional crowd coming into the Zone so we just filled up the stores and kept some security outside to handle the crowd."
Joel Cervantes is the Free Zone's Chief Executive Officer.
Joel Cervantes, CEO - CFZ
"They are really hopeful to have a boost in sales which they have lost, especially since, you need to remember that our neighboring Tabasco people were greatly damaged by the floods and so forth and they were one of our highest purchasers within the Free Zone."
But the news wasn't good for all shoppers, some were disappointed by the prices.
Shopper #3,
"They say the stuff is cheap but I don't think so. Everything is expensive, everything is like in U.S. dollars and they say everything will be cheap but to me everything is expensive."
Shopper #8,
"They say it is cheap but I feel like when we reached across here they raised the prices because this is US$3.10 and this is like so much Belize and then it expensive so I say the same prices that are in Belize, are at the Free Zone so it makes no sense."
Shopper #9,
"I think it comes to the same thing like Belize because I shop a lot in Belize and I see a lot of things in my bag are the same prices."
Shopper #1,
"To me things here, some of them are the same price as Belize and some of them are more expensive than in Belize."
And though it was the Free Zone, nothing in life is for free and the visibility of Customs Officers within the zone was a reminder to shoppers like Guadalupe Godoy from Corozal that she would have to pay 42% tax on whatever she bought.
Guadalupe Godoy, Shopper
"I don't want to spend too much right now because I am afraid they will charge me something at the border.."
Executive Chairman of the Corozal Free Zone Valdemar Castillo says Customs officers weren't supposed to be in the Zone.
Keith Swift,
Why invite people into the zone when you're going to have so many restrictions on them?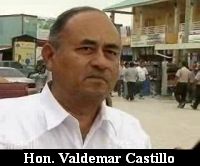 Hon. Valdemar Castillo,
"I have been informed that the Customs personnel are in the Zone. That is not supposed to be. I think the Customs' job is to be at the checkpoint when Belizeans are coming back to Belize so I have looked into that matter already."
Castillo says it was his idea to open the zone. He scoffed at the suggestion that it might be a political gimmick.
Keith Swift,
So this is not a political gimmick?
Hon. Valdemar Castillo, Executive Chairman – CFZ
"No it's not a political gimmick. It's a request from the Belizean people."
Keith Swift,
It's not an election goody?
Hon. Valdemar Castillo,
"No because on the 22nd of September of this year I allowed Belizeans to come into the Zone and it wasn't election at that time."
And political gimmick or not - the idea was sold on Belizean shoppers. Most left with more bags than they could carry – a sight that may sour the thoughts of many merchants outside the zone who see this as their loss. But government definitely isn't losing – and we'll guess, that like the overburdened shoppers - Customs collected similarly moneybags for government's coffers.

There is no tally on how much money was spent by Belizeans in the Zone. The Customs Department says there were no arrests for taking contraband items out of the zone. Police also say that while numerous people were warned for disorderly conduct, no one was charged. The second free zone day will be on Saturday December 15th.
http://www.7newsbelize.com/archive/11200710.html