Posted By:

Marty
Boat Captain Liable For Tourist's Death -

02/09/11

03:48 PM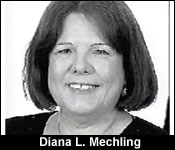 Last week, 59 year old cruise tourist Diana Mechling was killed on a snorkeling expedition when the propeller of a catamaran cut her up.
The Port Authority has concluded its investigation into matter and found that the Captain of the boat Reef Rocket, Martine Manuel Pariente was negligent.
According to a release from the authority, around 1:30 pm last Wednesday, Mechling was in a group of tourists that was getting off the Reef Rocket when she got entangled in one of the boat's propellers and received a large cut wound to the lower pelvic and thigh area.
We note that this differs from the police account which last week said that she somehow ended up snorkeling under the vessel.
But based on its finding The Port Authority has decided to charge 55 year old Pariente with negligently causing loss of life, and has suspended his captain's license. The Reef Rocket has been prohibited from sailing pending further inquiries.