Posted By:

Marty
Last Weekend's Activities -

09/20/11

02:37 PM
Motocross Madness In Mud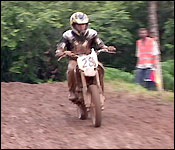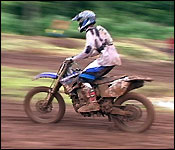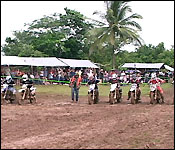 On Sunday in Belmopan - there was an unusual sporting event: Motocross - where competitors race around a dirt track on motorbikes. But this was not just dirt, it was down and dirty mud. Our news team braved the rain to see it - here's how it looked:
Jules Vasquez Reporting
In driving rain and piles of mud, the 24 local and international riders still muscled through the Belize Moto-Cross Association's International meet at the Belmopan Show grounds:
Tim Banman, President, Bze Motocross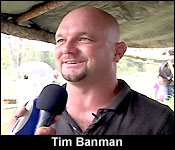 "The motocross is a bunch of crazy guys loving to ride motorcycles. We tried to keep them off the streets and get out here and build a track for them right and rain or shine we are gonna race. we have an event prepared it goes like almost any sports we don't cancel even if it rains, it's a complete different race today, much slower a lot more wipe outs but it has to happen."
And so - even with spills and off road thrills and mud flying everywhere it did happen - the riders roaring off into a track built to international motocross standards. But on this day b-devilled by too much rain and mud.
But still there were impressive highlights by daredevils who raced on even through the mucky conditions sailing through the obstacles. But there were some parts of the track not even the daring could easily navigate and traction was impossible to gain.
But that didn't stop this rider from coming in first in the Mx-2 or intermediate category:
Jason Ortiz, WINNER - MX-2 COLOMBIAN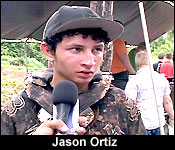 "My secret was keeping cool doing exactly what I did at all the curves, not losing my head being very focus on making sure that I just kept up the same rhythm consistently and hoping that all the other guys would fall by the wayside. Yes I have practice in muddy conditions but this this one has been really extremely difficult it's not like other courses. We do practice a little bit in the mud but today is particularly difficult."
Reporter
"What was this race like for you?"
Chris Reimer, Second Mx-3
"It was a lot of fun."
Reporter
"And you know you came in second. What did the Colombian do differently than you so that he came in first?"
Chris Reimer, Second Mx-3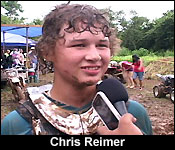 "He is a little bit more used to the mud than I am."
In the elite MX-1category Guatemalan Augosto de La Riva showed the greatest mastery and slid home to a victory on the kind of terrain he says he used to.
Guatemalan Augosto de La Riva, 1st Place MX-1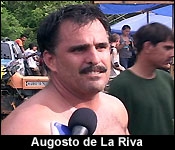 "Yes I am very accustomed to a muddy track because in Guatemala I participate in the senior league of people of person above 40 years of age and there even if it's very dry the wet the track so I am use to this kind of track and I think that give me an advantage."
Abe Letkeman, 3rd Place MX-1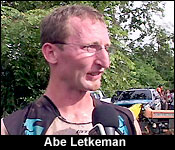 "First of all I've got to say it was extremely muddy, it was very difficult to ride the track as is and then after a couple of laps my brakes handle broke and that made it even more difficult so, but I still made it in at third place. He is a well experience driver, he is 40 something years old and the rest of us are just getting into the sports and I am the oldest of the Belizean riders today so. He obviously a lot more experience and also I think the climate in Guatemala it might be a lot more muddy where there from than what we have right here."
The organizers promise to stage future events in Belize.


Guate Bests Belize In Boxing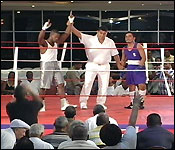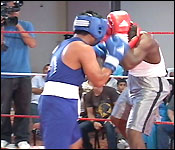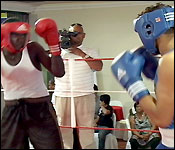 And while that event had an international flair, so did a boxing ticket which was staged at the Princess Hotel and Casino. A boxing team from Guatemala including one central American champion came to Belize to fight with local boxers.
It was colourful and entertaining as there were 6 fights and two exhibition events - one of them featuring females. But in the end, the Guatemalans emerged victorious, claiming four of the six fights.
The organizers have promised to put together more boxing events in the future - and hopefully not on a night when Floyd Mayweather is boxing.


Shalini's Golden, Again
But while Belize is smarting from all those boxing defeats on our home turf - it's a Belizean who showed up the rest of the Cairbbean this weekend in Jamaica.
Pre-eminent Belizean female cyclist Sahnini Zabaneh won gold in the Caribbean championships on Sunday in Jamaica. She did so in a sprint.
She also received a bronze in the time trial.
Congratulations to her.


Cecile Returns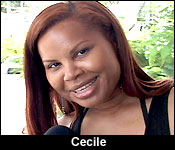 Jamaican Reggae artist Bad Gyal Cecile was to perform on August 20th in Belize- but her concert had to be postponed when Tropical Storm Harvey made landfall on the same night. Today the reggae songstress made touchdown in Belize once again - to continue where she left off. She stopped by our studios today inviting everyone out to her one night performance at the Tropicana Lounge - where she says she will be mashing up the place.
Cecile, Jamaican Reggae Artist
"You know it was a disappointment we didn't get to perform last month, but we are here so we just want everybody to come out, and hopefully I didn't bring any rain with me this time. So Belize I am here and tomorrow it's going to be on at Tropicana Lounge, make sure you come."
Monica Bodden
"Tell us what came we expect from you tomorrow?"
Cecile, Jamaican Reggae Artist
"Just craziness, I realize that there are so many songs that the people love. Old songs and so many new songs they have not seen me perform, I am ready to give it 120 percent. Ladies you know how "we do get on bad". You know it's all about your independence so goes go out and have great time "madness".
"Music is like a girl power thing, but in the mix of all of that I am talking about women being independent and having fun and just enjoying life, I like to sing love for the guys, you know so it's a wonderful mix it's a wonderful blend I can never forget that I am female, I can never forget that am a woman so of course I am motivated to sing a lot of empowering stuff, for woman who stress over man and all of that. But at the end of the day we are females and we love our male counter parts so lots a love songs for the men and be our bad tune for the ladies. So let's go."
"From the accent to everything Belize is very similar to Jamaica it's the same vibe the girls go on crazy the man love the thing and love when we love them up and sing all the big bad reggae tune for them, I mean it's just a great vibe as I said from the accent you guys sound Jamaican. It's a warm welcoming feeling. From the first time I came here, we went to Placencia I'll never forget, I had a ball and every time I come to Belize I have fun. And for all the wonderful men see you tomorrow."
The concert is tomorrow night at the Tropicana Lounge. Tickets are 35 dollars in advance and 40 at the door.


Rain Throws A Damper On Expo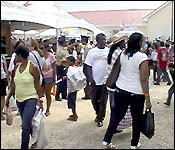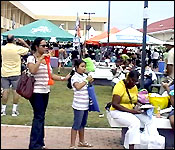 And while rain delayed that concert back in August, it also hurt the Annual Expo at the ITVET compound.
This year's gate was down from 19 thousand to fifteen thousand - mostly because of a torrential downpour that fell on Sunday at noon. Saturday's numbers were stronger than last year's but the Sunday rainout affected overall figures.