Posted By:

Marty
Belizean-Hezbollah Affiliates? -

09/12/12

12:50 PM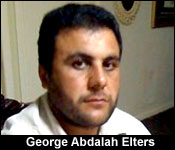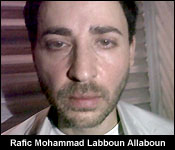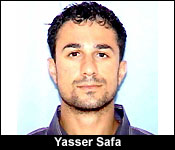 A Trio of Lebanese men caught in Merida with Belizean passports has raised concerns that there may have been a terrorist cell operating in Belize.
The men are Yasser Safa - who became notorious for various hustles while he was in Belize, George Abdalah Elters who was a mechanic on Coney Drive in Belize City and a man named Rafic Mohammad Labboun Allaboun who had a Belizean passport in the name Wilhelm Dick. According to the Yucatan Times Labboun is a suspected member of the terrorist network Hezbollah. Mexican police descended on his Merida home in force on Saturday night, which is when he presented himself with the fake passport.
George Abdalah Elters and Justin Yasser Safa were also arrested with him. Media outlets in Mexico report that they both had valid immigration forms - and had entered through Chetumal. Some reports suggest that Labboun also entered through Chetumal - while other reports say that he flew into Cancun and others say he flew straight from Los Angeles.
And while there is a great deal of chatter - it is unconfirmed: The fact is Labboun is an American Citizen - who has lived in the US for over 30 years, and was convicted of credit card fraud. He served a custodial sentence and was out on parole - but violated the terms of that parole when he left the US.
Mexican authorities wasted no time with him - and got him out to Houston on the next plane. Yesterday he appeared before a judge in Texas for violating his parole. He was returned to California for imprisonment.
From there - the story takes on a life of its own. According to multiple news reports in Mexico and right wing sites in the United States, Labboun as well as Safa and Elters have suspected ties to Hezbollah - which the US lists as a terror group. Additionally, those news reports say that he is involved with a branch of Hezbollah active in Central America and Mexico. And while there's a lot of speculation - there's not much word on what happened to Safa and Elters - who are both well known in Belize. Some Mexican reports say they along with Safa's children were released because they were legally in Mexico, while other reports say they are detained for further investigation.
We tried but there was no comment from the US Embassy in Belize or the Immigration Department in Belmopan. According to the Ministry of National Security Wilhelm Dick has a Belizean birth certificate which says he was born in Shipyard in 1976 - and he has a Belizean drivers license issued in Belmopan. The Ministry is working to see if it is the case of identity theft or an invented identity.
And if that wasn't enough a Wanted US national Khaffak Sahib Ansari was captured on San Pedro Ambergris Caye, on Thursday September 6th. According to the San Pedro Sun, 46 year old Ansari, who was convicted in the U.S. for fraud in May of 2012, was detained by local authorities after a woman made a report against him at the local police station.
investigators decided to run a search of his name in their database and found that Ansari should have been serving a jail sentence in the USA for charges of fraud.