Posted By:

Marty
Belizean Patriots Honoured -

09/15/12

01:05 PM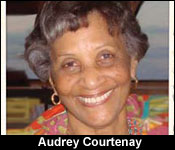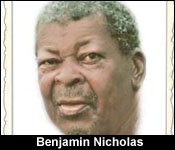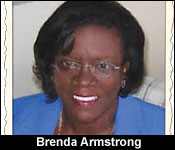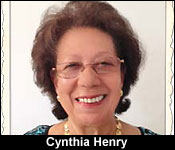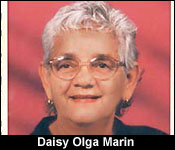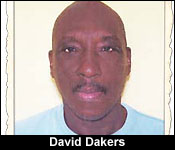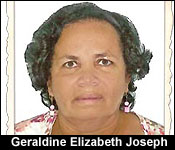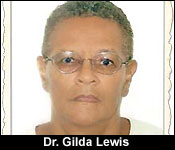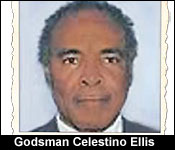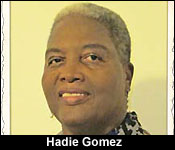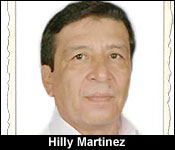 And last night at the Bliss, it was the annual tribute to Belizean patriots.
25 Belizeans were honored for their contribution in different spheres of national life.
The biggest award of the night went to President of the Court of Appeal, Justice Manuel Sosa who received the Order of Belize - which is the second highest National Honor bestowed by the Government of Belize.
Order of distinction awards went to four persons - two of them posthumously. They are broadcaster and educator, Cynthia Henry, former NIP politician Sabino Savery, matron and Red Cross Director General Audrey Courtenay, posthumously and cultural artist Benjamin Nicholas, posthumously.
The meritorious service awards went to
career public officer, Jeffrey Perriot,
Conservationist Godsman Ellis,
Advocate for older persons, Leotine Gillett Lewis,
Sugar Industry Expert, Rudolph Ellis,
Beverage and Olympic Executive Hilly Martinez,
Educator Hortence Wade,
Former Corozal Mayor Israel Jacinto Alpuche,
Educator and Tennis Player Hadie Gomez,
Beautician Mapye Smith,
Surgeon, Mr. John Waight
Educator Dr. Gilda Lewis,
Musician Bredda David Obi,
Four time cross country champion, Kenrick Halliday,
Educator Brenda Armstrong,
Boxer David Dakers,
Rural Community Activist, Geraldine Joseph,
Girl Guide Commissioner Marie Kos,
First Female Mayor in Corozal Daisy Olga Marin,
Educator and church Minister Rita Maehetibel Flowers, and
cultural activist David Ruiz.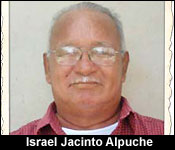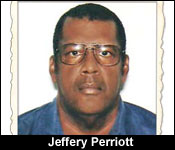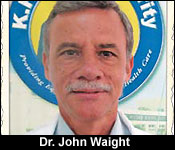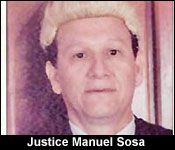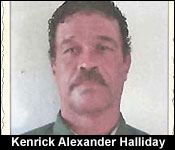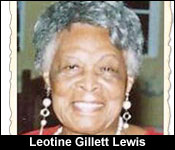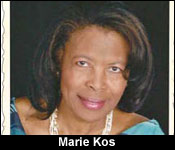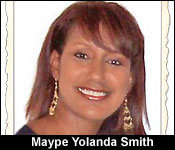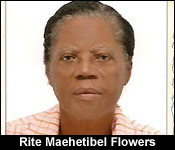 ---
25 honoured at Tribute to Belizean Patriots

Justice Manuel Sosa receives Order of Belize Award from Governor General, Sir Colville Young
On Thursday, September 13th, 25 distinguished men and women were honoured at the 2012 Tribute to Belizean Patriots at the Bliss Center for the Performing Arts. The National Honours and Awards Act was passed on August 16th, 1991. It says that each year honours and awards may be conferred to individuals, living or dead, who may have rendered outstanding and meritorious service to Belize.
This year, 20 individuals received Meritorious Service Awards; four received Orders of Distinction and Justice Manuel Sosa was honoured with the Order of Belize. The Tribute to Belizean Patriots is an event that is specially highlighted on Prime Minister Barrow's September Celebrations calendar. He said that is because "this is when we fully honour selected Belizean citizens for patriotic services to Belize and Belizeans." Unfortunately, Prime Minister Barrow could not attend the ceremony because he had to leave the country to assist his wife as she completes her cancer treatment. The Governor General of Belize, Sir Colville Young, handed out the awards himself.
The Order of Belize was bestowed upon Justice Manuel Sosa for his contribution to the Belize Judicial system. Justice Sosa is a Commander of the Most Excellent Order of the British Empire (CBE). He was named Most Outstanding Student at the Norman Manley Law School from 1974-76 and practiced in Belize from 1976 to 1998 when he was appointed as a Justice of the Belize Supreme Court. In 2011, Justice Sosa was named President of the Belize Court of Appeals. The National Honours and Awards Advisory Committee refers to Justice Sosa as "an example of the power of education".
The four individuals that received Orders of Distinction are Cynthia Henry, Audrey Courtenay, Benjamin Nicholas and Sabino Savery. Henry is the Owner and Managing Director of Bel-Caribe Communications Limited. She represented Belize well from 1978-1995 at the United Nations where she held a number of senior management positions in the Department of Public Information. She was the first ever Caribbean Spokesperson for the President of the United Nations General Assembly. Courtenay was honoured posthumously. Though she was born in Jamaica, Courtenay migrated to Belize with her family in 1960. She was the first Registrar of the Nurses and Midwives Council of Belize and the sister in charge of Nursing School in British Honduras in the mid-60's. In the mid-70's she assisted in the creation of a curriculum for the training of midwives at the Belize City Hospital. She retired as Deputy Matron of the hospital before she went on to work with the Belize Red Cross as a volunteer. Courtenay received the Florence Nightingale medal in 1997 from the International Committee of the Red Cross for her service as Director General of Belize Red Cross for thirteen years during which she helped to dramatically reduce infant mortality through the "Child Alive" programme. Benjamin "Benjie" Nicholas was honoured posthumously for his contributions as an artist to the promotion of Belizean culture. Nicholas is quoted as saying, "Art is a way of preserving the cultures of one generation for future generations." Benjie's pieces were extremely special because they featured accounts of the daily lives of people in the Garifuna and Belizean community in general during a time in which colonialists governed in a way that subvert and denigrate anything indigenous. His paintings can be found in museums all over the world; including the Smithsonian Museum which houses many of the world's greatest treasures. Sabino Savery was born in Belize City and served as a police officer from 1943 to 1956. He was directly involved in politics from 1957 to 1970 during which he served as the first secretary of the National Independent Party (NIP), secretary of the Citizens Integrated to Voice Interest of Country Committee (CIVIC) and a member of the Loyal and Patriotic Order of the Baymen (LPOB). Today, he lives in Miami Florida where he is a member of the Belize Association of Florida (BAF) and the American Chapter of the Loyal and Patriotic Order of the Baymen (ACLPOB).
Twenty Belizeans received Meritorious Service Awards. Included are educators, politicians, athletes, entertainers, community organizers and a doctor. Leotine Gillett Lewis was honoured for her contributions to education. She was President of the Belize Teachers Association. Hortence Wade was also an educator. She has held several key positions in the education system, including General Manager of the Government Primary Schools. She was key in the preparation of many national examinations for teachers and students. Hadie Gomez was honoured for her contributions to sports and education. She received her Teachers' Diploma and ACP Certificate from the Belize Teachers' College and served as teacher and principal of multiple primary schools in Belize City. However, she is best known for being the Serena Williams of Belize from 1968 to 1975 during which she dominated the sport of tennis in Belize. Mapye Yolanda Smith received the award for her contributions to the community as an educator and mentor for young interns from the YWCA, ITVET and the Department of Human Services. She attended Roffler Hair College in the United States and continues to attend seminars to develop her skills and pass it on to those willing to learn. Dr. Gilda Lewis has served as an educator for many years. She taught at the University College of Belize from 1989 to 2000 as well as other schools in Belize and England. She is the current President of the Girl Guides Association of Belize. The next award recipient is also an educator. Brenda J. Armstrong is the longest serving secondary school principal of this era, 23 years at Wesley College. She has been an educator for forty years and is also a lay preacher of the Methodist Church. Armstrong is currently the Chairperson of the National Library Service and National Committee for Families and Children. Geraldine Elizabeth Joseph received the Meritorious Service Award for her community service to Bermudian Landing and surrounding communities. She was a breast feeding counselor for over ten years before she went on to become a counselor for the Belize rural Women's Association. In the association, she promoted the importance of self employment for women from 1990 to 1999. She is still an active member of her community today. Marie S. Kos is another community server. At an early age, she became a nurse and midwife and worked in the rural districts of Belize. However, her calling was to inspire other young women to serve their country similarly. She grew up in the Girl Guides Association, going from member to leader. She was elected Girl Guide Commissioner for Belize South and represented Belize at the 1993 World Conference in Denmark where Belize became a full-time member of the World Association of Girl Guides and Girl Scouts. Rita Maehetibel Flowers from a very young age was a Sunday school teacher, Sea Ranger Officer and playwright. She became the owner of the Minorettes and changed it to a children's band in 1963. She has trained and developed many marching bands in schools across Belize. Flowers is also an ordained Minister of God with the Word of God Ministries in Belize City. Daisy Olga Marin was the first female Mayor in Belize. She opened the first spare parts business and kindergarten in Corozal in the 1960's. she ran for Mayor of the Corozal Town Board in 1981 and won. Under her leadership, Corozal saw several accomplishments; such as, the establishment of a Carnival Committee. David Nicholas Ruiz of Benque Viejo del Carmen is an educator and writer. He has been a teacher, principal, project coordinator and education officer. He wrote the books "La Visita" and "Old Benque" and also contributed to books such as "If Di Pin Neva Ben" and "A Collection of Folktales and Legends of Belize". Kenrick Alexander Halliday is one of Belize's most decorated cyclists. He began his cycling career in 1970 and won four Cross Country titles from 1974 to 1978. In 1977, he led the race from beginning to end, winning all station prizes. David G. Dakers has fought in over 48 amateur and professional boxing tournaments locally and internationally and has only lost 6 fights. He fought for 20 years and is the former Middleweight Champion of Belize, a Pan American Games silver medalist and a Central American Games bronze medalist. Dakers continues to fight today but for the revival of the sport itself. Dr. John Waight returned to Belize in 1976 after studying medicine abroad and has been serving his country since. He has held positions such as Surgeon of the Ministry of Health, KHMH Superintendent, Director of Medical Services and Medical Officer for Orthopedic Services. He has been the coordinator of the Medical Internship at the Ministry of Health since 2010. Bredda "David" Obi is the creator of "Kungo Muzik". In the United States, he was introduced to reggae music and was inspired by the positive message. He then returned to Belize and formed a band with some of the best musicians and came up with a new genre, realizing every country needs its own sound. He is the engineer behind the National Kriol Council's flag. Hilberto "Hilly" Martinez is the General Manager of the Belize Brewing Company. However, more than being a huge player in Belize's beverage market, Martinez is a champion for sports in Belize. He served as Chief of Mission for Belize in several international competitions. He served as the Secretary General of the Belize Olympic and Commonwealth Games Association for 30 years. Israel Jacinto Alpuche was a member of the Corozal Town Council for three consecutive terms, late 70's up to mid 80's. He served as Mayor and Deputy Mayor and secured funding for the Andres Campos Civic Center and founded the Corozal Free Zone project. Godsman Celestino Ellis led the charge in developing professionals in agriculture here in Belize. He worked on the radio show "Farming in Progress" and pioneered the National Agriculture and Trade Show and Belize School of Agriculture. Ellis laid the foundation for the Mango Creek banana industry and opened the Gabela Peanut Butter Company. He also brought international acclaim to Belize when he served as President of the Belize Tourism Industry Association. Rudolph Ellis received a scholarship from the Belize Sugar Industry in 1967 to study agriculture in Essex, England. His entire life has been dedicated to the advancement of the Belize Sugar Industry, where he still works today. Jeffery Perriott was the Chief Finance Officer of Belize and serve as finance Officer of numerous ministries of government. He retired from the public service in 2002 but was hired as the interim General Manager of RECONDEV in 2008.
Prime Minister Barrow said, "it is these Belizean patriots whom we honour year after year that are the flesh and blood incarnation of our September 2012 theme: 'Many Faces, Many Dreams, One Goal – Celebrating Belize.'"