Posted By:

Marty
FECTAB Holds Fiery, Emotional Press Conference -

12/14/13

09:54 AM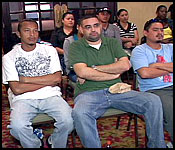 As we reported earlier this week, on Tuesday at 12:35 pm, a 58 year old female cruise tourist died after experiencing difficulties while snorkeling on a Chukka Tour. Today Chukka sent out a statement saying she lost consciousness while snorkeling in the Sergeant's Caye area. Snorkel guides and a lifeguard got the guest out of the water and tried to resuscitate her. They got her to Belize Medical Associates by 1:30 p.m. but she died a few hours later. Chukka quotes medical experts who say that she had a respiratory incident, and took water into her lungs which led to asphyxia by drowning.
It's unfortunate, and about the sixth snorkeling death we have reported in the last 7 years, but CHUKKA's adversaries in FECTAB say it's symptomatic of a deeper problem. Today, they held an emotional press conference to make broad allegations of malpractice against Chukka. 7News was there:...
Daniel Ortiz reporting
FECTAB presented the information they were given about the week of incidents which happened on Chukka operations. It all seemed a bit incredible yet, Tom Greenwood took the time out to outline them.
Tom Greenwood - President, FECTAB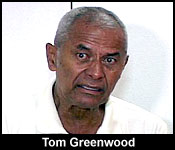 "One; two guests were abandoned at the Maya site of Altun Ha, it took the police to bring them out. Now somebody might say these things happen, oh ya right. Your granny is dying and so you won't do anything about it? Come on. You don't abandoned people. When a bus moves somewhere, it's got 40 persons and when you are moving form there you must have 40 persons, a simple thing of mathematics and logic. If you believe in quantity instead of quality - that is going to happen."
"Then, there has been a terrible zip line incident. There was an incident at Xunantunich. All these things happened within a week. Somebody fell down and smash their face and busted their nose and all that. Some people will say that if you climb the ruins - that will happen."
"This is why when you are tour guide, professionally trained and not some very young tour guide unfairly put to do a job that needs training - this is what is needed."
"Then, the last incident we heard of was the snorkeling incident. People will again say. you are snorkeling and these things will happen. I believe that in the very near future the true details of that incident will come out and they are going to not be nice."
David Almendarez - Member, FECTAB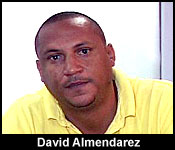 "If this would have happened to my company, I would have been labeled, I would have been banned and my tour operations licensed would have been taken away."
They had one other complaint, an outcry really, hoping that the Government hears. Chukka, they said had used savvy business tactics, in what is supposedly the biggest money earner as a tour operator.
David Almendarez - Member, FECTAB
"Guys, Carnival and Chukka Tours has embarked on a series of strategies that I believe in my opinion are aimed directly at local tour operations. Lately, Carnival Cruise Lines lowered their prices on the cave tubing tour only. Cave tubing is the bread and butter of a lot of tour operators in Belize; cavetubing.com, cavetubing.bz, majortomcavetubing, cavetubingrus, CCT Travels, center point #1 inland tour in Belize. Chukka and Carnival has turned this particular tour into a Wal-Mart tour. The very best tour we have in our country, the number one inland booked tour is being sold at the lowest bottom sale price and this is aimed directly at hurting our native Belizean companies."
"In this high season guys, doesn't feel like a high season for anybody. It's no ho, ho, ho. No Christmas right now. Last year our bookings are practically in half. It's a direct attempt to sabotage and run our native Belizeans out of business."
Tom Greenwood - President, FECTAB
"Bare in mind the incident with one of our executive members, Yhonny Rosado in which he was accosted and surrounded by police officers (TPU) in the middle of the street at terminal one, in front of guests making Yhonny look as if he was a criminal. Naturally the guests are looking on and saying what's going on there and his own guests as well. Why? Because they accused Yhonny of operating without a Tour Operators License. I mean, come on. Would they have done that if that was a Chukka person?"
Yhony was then invited to the podium to share his thoughts, and he couldn't put words together, still remembering the incident at the Tourism Village about his tour operators' license.
Yhonny Rosado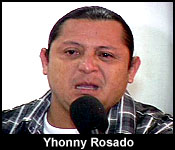 "This Christmas comes and we don't have jobs. I own my busses. I invested every penny in the tourist business and this is what they gave us. BTB have not apologize to me verbally or written, but you know what, they are waiting for me to make a mistake."
He couldn't continue at that point, and it was then that his President expressed what can only be described as indignation. He actually resorted to profanity.
Rosado Walked out to collect himself, but he returned about 15 minutes later.
Yhonny Rosado
"I knew then that these people are ready to close me down because you cannot keep shut up. All you have to do Yhonny Rosado (cavetubing.com) is to shut up or else you see what we can do, you are lucky you have found your receipt. That's what hurts me. I haven't done anything illegal and they come for me. Imagine if I make a mistake. They will close me down."
"In a Christmas month we shouldn't be crying that we don't have jobs nor money in a high cruise tourism season."
And then, he ended on this note.
Yhonny Rosado
"I think we all have seen Nelson Mandela. I bet you Nelson Mandela never dreamed so many people would go to his funeral. But Nelson Mandela deserved it because people like us will fight for our country, for our people. We are a little bit like Nelson Mandela; we will fight for our industry, for our kids and this country."
---
Chukka Responds; Says FECTAB Went Too Far
So, as we've told you, Chukka's response to the Snorkeling incident is that while they are deeply sorry and their condolences go out to family, it was an unfortunate accident for which they are not guilty of malpractice.
Chukka's Country manager spoke to us this evening, and she told us that while they are well aware of the campaign against them from FECTAB, she felt that they went too far this time. Here's how she outlined it:
Valerie Woods, Country Manager - CHUKKA Belize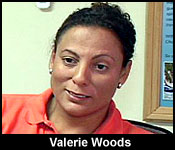 "If you would allow me to put some truth and we all know what's going on here. This is not the first time that the media has been called out by FECTAB because of a very mellow-dramatic and grandstanding position that they take due to a personal issue or gripe that Tom Greenwood appears to have with Chukka. He has literally declared war on Chukka and its most unfortunate that he is using a personal tragedy to exploit that."
"On the matter of snorkeling, yes there was a snorkeling tour and it was conducted near Sergeant's Caye on Tuesday December 10th and a guest did have an incident where she literally became unconscious. Our guides and our life guard immediately got her out of the water, administered First Aid or EMT, continued with emergency procedures until they arrived at the Fort Street Tourism Village where further emergency procedures were rendered and got her quickly over to the Belize Medical Associates."
"It is not the first time that an incident has resulted as such with snorkeling. Persons throughout Belize, throughout the Caribbean and throughout the world and those who are involved in snorkeling and diving can tell you have had to deal with such an unfortunate incident that had nothing to do with their operations. We sincerely feel for that family and we also feel for our staff that for the first time in years of doing business in Belize experienced that and so we are also treating that. As I mentioned in an earlier statement issued, we respect the family's privacy, we respect our staff and guides privacy as everybody involved grieved and give them the respect and treat them with the care and severity in which it needed to."
"It must be said that when one of FECTAB members had an issue on a snorkeling tour that unfortunately resorted in a similar tragedy. A press conference was not called nor was it called in the last 2 - 3 years when similar incidents occurred. There is a line and that line was crossed."
And as you heard, in our story, FECTAB made sweeping allegations against Chukka claiming that there were other incidents which happened on their tours, which placed their guests in danger. We asked Woods to comment on them, and she told us that once again, FECTAB is exaggerating what actually happened:
Valerie Woods, Country Manager - CHUKKA Belize
"Our response to the other incidents: we know everybody, the viewers of your news station, those in the industry, those in authority know that this is nothing more than Tom Greenwood and FECTAB having an issue with Chukka and knowing that they can call out the media and make it mellow-dramatic; tears, pieces of rock, I believe some foul or profanities were mentioned this morning in the press conference. That would be a first I believe for Belize as well."
"On the matter on Xunantunich, there was a gust that completed a tour, he was not a Carnival Cruise Line guest and upon exiting the site on flat ground she tripped on a small rock, a small pebble. I guest Tom Greenwood would like to that issue up with NICH about their grounds. That is a blatant fabrication of what occurred and unfortunate that it just went viral when he decided to call a press conference, but before that, put it on Facebook and said I believe as it was sent to us, fell off the top of a temple or fell off a temple and smashed her face - words to that effect. You can walk any day right now and do a city tour and you trip. Are you saying your guide was negligent?"
"On the matter of zip lining: yes a week ago there was a client on a line and our sending system operator did not follow his standard operating protocol and there was a collision on the line. The two guests opted not to be treated, not to go to the hospital. They signed their medical waver and they went back on board the ship. Their version is a blatant fabrication."
"On the matter of the Altun Ha tour I believe last week, there was a tour conducted where two guests at the time to depart, two guests were in the shopping area and the guide did go and load up everybody else on the bus and mis-counted. The guide did mis-count. Leaving Altun Ha, enroute back to Belize City, our office was notified because the guide realized he mis-count. Our Chukka tour guide that was conducting another tour at Altun Ha was radioed immediately and that guide stayed with the two guests until the private transfer from our office went for the guests. Thankfully our other Chukka guide that was at Altun Ha contacted I believe there were some security personnel there, and they instead of having to wait too long, they came out with the guests and our guide so that our private transfer can meet the couple and then escort them back to the pier. They were very pleased and satisfied that we had the system in place. That is not abandonment."
And on the final issue, as we showed you, FECTAB is complaining about CHUKKA slashing of prices for cave tubing tours, the biggest money earner as an operator. For those who don't know how the industry works, Carnival - which works with Chukka - sells its tours on the ship at a premium price, and the local operators come in under that price to try and compete. Now Carnival has cut its prices - and the local operators are only marginally cheaper.
Still, Woods, was incredulous that the organization wanted to put Chukka on the spot, by claiming that they aren't making any money:
Valerie Woods, Country Manager - CHUKKA Belize
"I am not going to get in any discussion about how Chukka does its pricing. I am sure nobody does that between Save U and Brodies, so I am not going to go down that road. But I can assure you, you can go to the Nohoch Che'en reserve any day and you are going to see the public park with its vehicles and its tour busses and its tour vans. I can invite to go there any day and you don't even have to do an invitation because it's a public park, so if you really want to know, if Tom Greenwood and FECTAB are not doing any business just visit the public park and see if they are not getting any business. I will simply not tolerate this anymore. Our staff and our guides are as important Belizeans as Tom Greenwood and his FECTAB members are and they work very hard just like they do, but what we never do is we don't malign Tom Greenwood and FECTAB."
According to Woods, there are many incidents that have happened in the industry which involved operators who are a part of FECTAB which go unreported because Chukka believes that it serves no purpose to highlighting them in the media. She added that doing this hurts everyone and FECTAB's executive ought to realize this.