Posted By:

Marty
Tourism Figures Down -

04/23/09

03:37 PM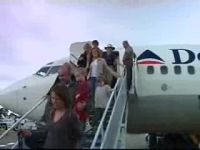 Today, the tourism industry held its 11th annual industry presentation. In he days of milk and honey and a booming US economy, it used to be time for celebration, but with the global financial downturn, it's now more like a time for communal worry. Yes, tourism figures are down, but it was revealed today the Tourism Board is positioning Belize for a rebound. Here's more.
Jules Vasquez Reporting,
"Be One With Belize," that's the new brand for Belize and this morning hotel owners, tour operators and industry stakeholders got an eyeful of it in a new promotional video.
Tracey Panton, Director of BTB
"We felt that the change in strategy really calls the attention to the fact that you can have that authentic experience in Belize."
But no video, no matter how pretty, precise or perfectly put together can assure a tourism come-back from the most sustained and deepest downturn in over a decade. Overall, arrivals are down 5%.
Jules Vasquez,
We've never had an industry presentation before when we are talking about a 5% decline. We're talking at least three quarters, three successive quarters of downturn. How much more can we take before we start saying hey we are on the precipice of the crisis?
Tracey Panton,
"I think it is no secret that we are going to have a very difficult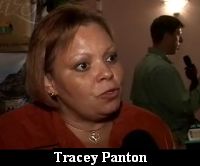 year. We've been very upfront with that information to our stakeholders and to our partners. We hope we can use this year as a foundation setting year with the infrastructural projects we will be putting in place so that once the US economy and economies rebound, we will be well poised to take advantage of those opportunities."
Jules Vasquez,
How many successive quarters in a row can we expect to see continued or sustained downturn?
Tracey Panton,
"We project that at the end of this financial year which just began there should be between an 8 percent and 10 percent overall decline in tourism arrivals."
But according to Minister Manuel Junior Heredia, it could be worse.
Hon. Manuel Heredia, Minister of Tourism
"While we cannot say that Belize has been unaffected by this far reaching global economic downturn, we are very proud of the fact that our tourism product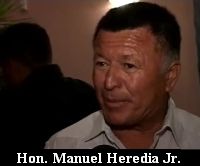 which you all have worked so hard to grow, as shown such admirable resilience. Indeed while many other countries in the region are faced with double digit declines in tourism arrivals, mass layoff of workers, closure of some hotels, and increasing pressure to subsidize for your land routes, we have just far fared off relatively well.
I expect that things will only get a little tougher until it gets better and I feel that will not be until probably after the ending of this year."
And reflecting the downturn, for this year the BTB's $15.6 million in revenue is below targeted figures amounting to a deficit of $600,000. And you know things have to be bad when the always liquid BTB is projecting deficits.
Tracey Panton,
"We're certainly going to have to learn to make one dollar work like five as we said earlier and we put all hands on deck as the Minister said and do everything that we can to ensure that we minimize the downturn and the impact to our shareholders."
Trying times indeed, but at least the new promotional material makes it seem like the industry is laughing through its tears and getting ready for the comeback.
Gach Guerrero,
"I believe that by continuing our hard work in the tourism industry, by going forward with training and enhancing our product, when the world economy bounces back we will be prepared for good times."
The national tourism awards are being held tonight.
Channel 7