Posted By:

Marty
PUP Elects City Council Slate In Closed Convention -

11/08/11

02:50 PM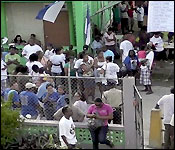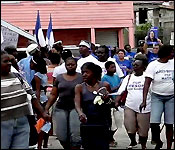 Fifteen councilor Candidates and two mayor candidates entered the PUP's City Council Convention on Saturday. As we've reported, it was a delegates-only convention - meaning that only 512 handpicked supporters from the city's ten divisions were permitted to vote.
It's the first time we've heard of that kind of convention for candidates - but nonetheless, the event on Saturday afternoon had the required atmospherics.
We were there:..
Jules Vasquez Reporting
Gabourel Lane had the atmosphere and human combustion of a street carnival on Saturday afternoon - as the PUP convened for a closed delegates convention. But there were much more than just delegates on the scene.
Edward "Papi Poti" Orosco - PUP Supporter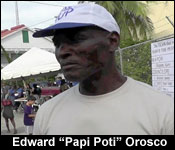 "PUP shouting, saying coming home."
Phillip "Fawda" Henry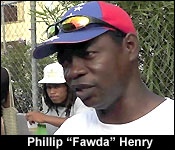 "Jules I want to say that Mrs. Bodden will be the better candidate today because Ms. Sharole is from the United Democratic Party, she was there before."
Jules Vasquez
"Did you vote? Are you a delegate?"
Roy "Bullitt" Craig - PUP Supporter
"I am a human rights activist, I am just like you - a human rights activists."
Jules Vasquez
"But I can't vote in this."
Roy "Bullitt" Craig - PUP Supporter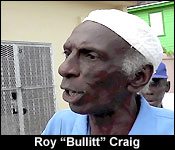 "But you are not a candidate. If you were you would have win because everybody loves channel 7. Even my niece is working for you for years. But that is not the point. The point is that we want our country to develop and all the other mayors rip us and you stand there like the statue of liberty and let that happen, so what are you objecting to?"
Objection denied - but the candidates were not be so easily dismissed - each had their hopes of winning and a strategy to boot:
Gary Ayuso - Councilor Candidate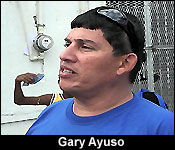 "It's very exciting Jules, I would never believe that it would have been so. We visited all the constituencies try to find all the delegates and spoke to them on a one-on-one basis and that was out platform of trying to get the most number of votes in this convention."
Peter Lacey Jr - Councilor Candidate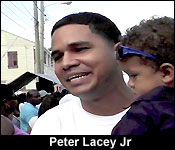 "I am hopeful but at the end of the day the delegates are the bosses, the voting populous of Belize City are the bosses and I hope that would vote for me."
Edward Young - Councilor Candidate
"As you can see more than just the delegates came out, so you have great support on both sides and when it's all said and done whoever comes up we all work together because we are one party; one united party."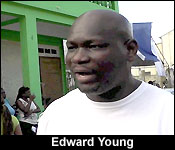 Bobby Cadle - Councilor Candidate
"The delegates came out today and have shown support for the party and that is what is important, unity is strength."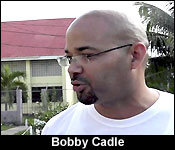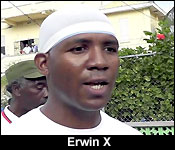 Erwin X - Councilor Candidate
"Well after I have work the constituencies and all the years that I have put in - in this nation, I am more than confident that it is not only the delegates but the love that I share with the people and the way I have given back unselfishly all those years - the people knows that I am a credible person."
Sharole Sadivar - Mayoral Candidate
"Very confident, my machinery and people are working and I am very confident."
Jules Vasquez
"Has the day gone as you had expected it to?"
Sharole Sadivar - Mayoral Candidate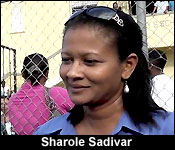 "Yes we have a little more activity but it is going well."
Karen Bodden - Mayoral Candidate
"I am more than confident Jules because I feel that my people and myself are awake and alert and that's what's necessary. I am newcomer to the race and so I felt that I would not have been able to motivate people the way I have, but I did it."
In the end, Bodden proved to have the right mix, as she trounced Saldivar 263 to 169.
So, Karen Bodden will be the PUP's candidate for mayor and she will be joined by the following: Swami Babani, Alberto Vellos, Peter Lacy Jr., Patrick Thompson, Lennox "Tambran" Young, Gary Ayuso, Edward Young, Dorla Vaughan, and Bobby Cadle. The party, incredibly, has still not sent out a release confirming that this is their slate.