Posted By:

Marty
Female Farming: Virtues and Value -

04/30/14

10:54 AM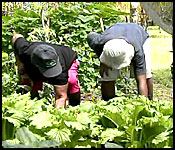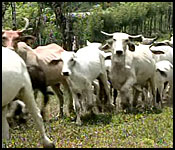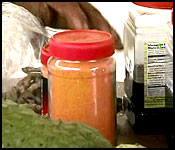 As we draw near to the National Agriculture And Trade Show 2014, many times we get lost in all the hype and hoopla of the fair and forget that it's really about farmers, those early risers who fill the Belizean breadbasket with food.
Indeed the virtues of farming are often forgotten in the instant everything electronic age, and that's why we take time out to look at the farmers of the year. The female farmer who got the distinction is from the Toledo district - and she also got the nod in 1997. 15 years later, Angelica Dubon is still going strong. Monica Bodden found out why:..
Angelica Dubon, Farmer of the Year
"My whole life I have been a farmer."
Monica Bodden reporting
Angelica Dubon's mother died when she was just one year old, and she has been farming since she was 6 - and now at 66, she is farmer of the year for the second time.
Angelica Dubon, Farmer of the Year

"I feel so great and so privilege that my hard work paid off."
And hard work it is. She's up early every morning tending her animals and her garden:
Angelica Dubon
"I always get up early and take care of them, then I come to my garden and work a little then I go in."
Reporter
"Whats the best part of your day?"
Angelica Dubon
"Here in the garden."
It is a lovingly tended garden where all the produce looks delectable and plump. And while this lush green spot is her sweep spot - the farm is full of life: poultry, pigs, cattle, and even the odd horse.
Angelica Dubon
"When I need some money I would kill a pig because I raise pig or I would kill a little animal to get money."
And to make money, she also makes products from her produce:
Angelica Dubon
"My harvest I make yellow ginger, I make jams, I make coconut oil and several different things that I have the product on the farm, so then I make it into different product that I could sell and I put it in my little shop and I make my money. I just have to pick whatever produce in the morning fresh. I have a little shop and I put it on the counter and by 12 noon it's gone."
But she doesn't do it all by herself:
Angelica Dubon
"I have got of help from the agric department, they visits me and show me how I should plant and what I should add into my soil to get good produce."
And now she's passing her lessons unto her special needs Grandson:
Angelica Dubon
"I am getting old. I am 66 years now, that's why I want to train my grandson so that he could go and take over whenever I can't do anymore."
And she hopes her example will also encourage other women to tend the land:
Angelica Dubon
"My hard work paid off and what I would like to do is encourage other people, other women around here that you can farm, you can do it. I like to see more people get into farming."