Posted By:

Marty
Terylís On The Reggae Bus -

09/14/11

02:26 PM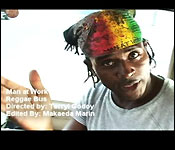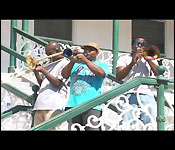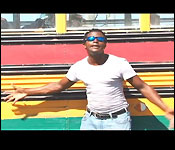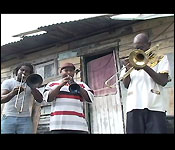 Teryl Godoy rose first to prominence in the 90's as a street artist, a painter who did his work on the street corner painting city scenes that capture both decay and development.
But since then, he's diversified and the Man At Work, is still working, but mostly on his music, which is a fell-good brand of reggae. His latest release is about a reggae bus. He told us why the Lemoth's bus caught his eye:..
Link to video: http://vimeo.com/29024368
Teryl Godoy, Artist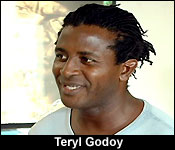 "I made a video of the reggae bus. The reggae bus is simply a bus that passes through what we call the ghetto - the heart of Port Loyola, belongs to Mr. Lemoth, I told him that I like the colors that you have your bus and I wanted to write something about it. This video has become a plus to the work that I have been pushing out; you will see it for yourself, so when you see it you will know where I am coming from. I am aiming for the big dollars, in other words, I heading out international so; I am not trying to be boastful or anything but this song will say it for itself."
The Reggae Bus from 7News Belize on Vimeo.