Posted By:

Marty
Captain Roby's Soca Excursion -

08/17/12

12:35 PM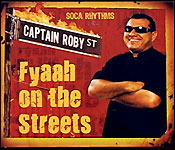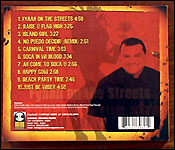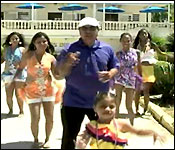 It's a well-known fact that most Belizean recording artists and entertainers don't make a living off their music: they do it for the love, and when the love runs out, most just stop.
But, Captain Roby has been doing it for 25 years and though the returns may be diminishing - the lover he has for music seems to be ever increasing.
His latest recording - stacked with 10 original Soca Tunes is called "Fyaah On the Streets."
It's his first full-length recording since 2008 and he says it is being released just in time for September:..
Captain Roby, musician
"It's a new album and it has a lot of entraining music; dance music, so we could party throughout the carnival and September time."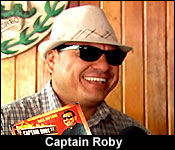 "The main objective of my music and my album is to make people happy. The main objective is to get across to the young people. As an artist we can achieve a lot things that we dream about when we are young especially when it comes to music. That is the main reason why I am doing music, to get across to the young people that they can do positive things in life. I am encouraging them to buy "Fyaah on the Streets" - the 10 songs are hot."
Roby will be featured in a concert in Corozal on the Eighth of September to fundraise for parks in the northern town.