Posted By:

Marty
GMO Destroyed, But Convincingly So? -

10/08/11

02:14 PM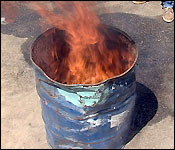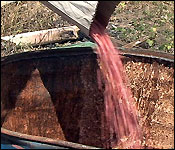 The controversy over genetically modified corn has been raging for weeks after one producer imported some for a few test plots - apparently without the requisite permission from the Bio-safety council.
The CEO in the Ministry of Agricultural and Fisheries, Gabino Canto, seems to have gone out on a limb to get the seeds into Belize - and the Prime Minister has since said - the GMO seeds were strictly disallowed and must be destroyed.
Well, they were today - albeit without oversight from the independent media. Only the Government Press Office was there - and Canto gave a modest overview:..
Gabino Canto, CEO, Ministry of Agricultural and Fisheries
"Today October 7th 2011, we are destroying the GMO corn seed that came in to the country about 2 weeks ago because the Cabinet did not approve the establishment of the trial plants in the country. So this is the process that we had to go through, the representative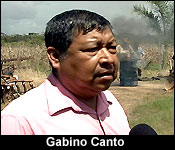 from BAHA is here the representative from Midwest Steel that brought in the seed along with CARDI, they are here to witness and we have the people witnessing as well from central farm."
Of course, we live in a perhaps justifiably suspicious society and destroying the seeds in such a manner likely only increases those suspicions.
Fears about cross contamination of other fields or whether all the gmo seeds have truly been destroyed, persist.