Posted By:

Marty
Citco's Break On Property Tax -

02/10/12

03:15 PM
Two-thirds of the city council's revenue derives from property taxes - but very many of the city's property owners do not pay their property tax - and the council has 7.6 million dollars in arrears!
And so - every year - in an effort to increase revenue - the council offers discounts for those who are willing to pay their property taxes on time or those who settle their arrears.
It's a revenue stimulation measure enabled by a statutory instrument from the Ministry of Local Government and City Councillor Roger Espejo told us that it's not an election stunt, just a revenue measure:..
Roger Espejo, City Councillor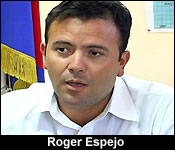 "We are glad to report to the public that they can come in and pay property taxes and ensure some of the discounts offered. The discount given to senior citizens remains as always at 25%. That is for one property only because some senior citizens own more than one property in Belize City, so we have to highlight that."
"You have a 15% and a 10% which the officers here will elaborate on."
Troy Smith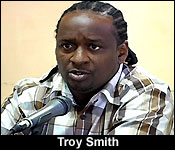 "Besides a yearly incentive, this year is different, this year we are offering a 10% on arrears and current. Last year it was only 5% only on current. Also the SI also speaks about - it wants to engage property owners to come into the City Council and pay us."
"Paragraph 21c talks about if you pay the collection agent that incentive is not applicable and so the idea of the council is to engage the property owners to come in to the City Council and get a 10% incentive rather than last year's 5%."
Jules Vasquez
"The collectors would be angry I expect."
Roger Espejo, City Councillor
"This a move that we've made for the greater benefit for the council's revenues and the city at large Jules. So sometime to make an omelet you may have to a shell here and there."
"The Belize City Council in our first case of this kind has engaged with Scotia Bank for the public to be able to pay taxes online. Every year this is done, it's just that perhaps every year it's not done as a thorough PR exercise, which it ought to be."
Property Tax bills for2012 are already out. The discount incentive programme runs up to JULY 31ST. Again the discounts are only available to those who visit the city Council or pay directly through SCOTIABANK online. Generally a third of those who pay use the discount window.