Posted By:

Marty
Mexicans Say Botes Backdoor Being Used By Narcos -

08/14/13

11:05 AM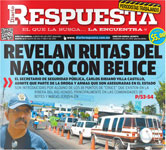 A report in the Mexican newspaper El Diario Respuesta de Quintana Roo claims to reveal the drug trafficking routes in Belize along the Rio Hondo. The article cites a recent Mexican Government report from their Ministry of Public Security which has identified 18 drug transshipment routes along the Rio Hondo which forms Belize's northern border with Mexico.
The article quotes Public Security Minister, Carlos Bibbiano Villa Castillo saying that the activity in the area between 2006 and 2012 has made Quintana Roo a zone of influence in the national drug trafficking network.
Villa Castillo claims that tons of drugs cross over to Mexico annually "primarily from Belize". He described it as, quote, "a reality that cannot be denied." He added that it comes primarily from areas like Botes, and Nuevo Israel. He said they are assigning special forces to bring it to an end.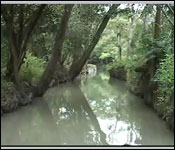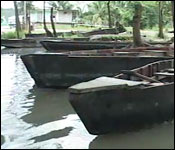 As we've shown you on 7news, Botes is a popular, un-regulated border crossing where there is a pronounced military presence on the Mexican side, but very little law enforcement on the Belize side.