Posted By:

Marty
Anti-Doping Experts Meet In Belize -

02/15/12

02:49 PM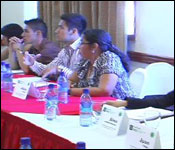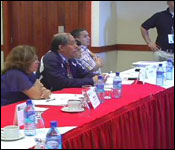 The World Anti-Doping Agency oversees drug testing in sport all over the world, including Belize. As a matter of fact, Belize is fully compliant with the World Anti-Doping Code - and, today, the Regional Anti-Doping Organization for Central America met in Belize.
David Julien, from WADA explained their role in small countries such as Belize:..



David Julien - Manager, program development WADA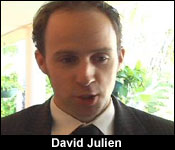 "So, our role is to ensure that in all sports within sport federations, and in all countries, the same set of rules applies, and the same conditions are there for all athletes."
Jules Vasquez
"Why is this important for the spirit of competition?"
David Julien
Well, we need to ensure that we level the playing field. We need to ensure that no matter where the athlete comes from, if he is supported in the big nations, or is emerging from a smaller nation, he has the right to compete and feel confident that when he goes to regional games, or PanAm games in Mexico - or now in London - he looks at the starting line and see people who have trained as hard as him, but are not under the influence of certain enhancing substances."
Patrick Henry - Chairman, National Sports Council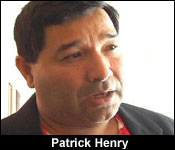 "The doctors - and in the case of Belize - there are five, who will be trained as doping control officers, as well chaperones, who will be trained in how to collect the samples, and how to full out the required documents. We must be in standard with WADA throughout the world."
Belize just recently ratified UNESCO's convention o against doping in sports.