Posted By:

Marty
Female Footballers Leave For World Cup Qualifier -

08/21/13

10:02 AM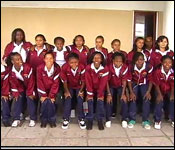 And while they are in the thick of a tight competition in Copan, Honduras, Belize's Female football under 20 team is also in Honduras tonight – but they are in Comayagua. They are participating in the UNCAF U-20 Female Championship – which is a world cup qualifier. We spoke to the team at the airport today where they told us, this is their time:…

Gina Zabaneh -FFB Women's Director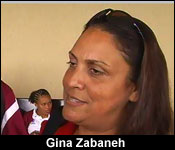 "It's about time that Belize knows that the women are in their finding a place in the federation as footballers as well as the males. They are all strong as the males, they just need the exposure that they have not gotten. We're trying to expose them to the media and to the country. "

Beatrice Alfaro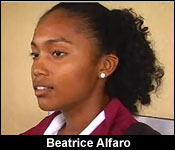 "Well I am confident in my team that they will perform to the best of their abilities so I am confident with my players. I'll always keep hopes and boost them up."

Naomi Gamboa - Forward - Team Belize (Dangriga)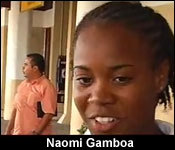 "I'm actually feeling great about the match, I'm ready to take the match serious on the field."
Reporter
"How do you feel as a female to be playing football and representing other females in Belize in the sport?"
Mariani Drysdale - Goalkeeper
"I feel good about it because not anybody would put in their all to do what a goalkeeper does because while we were at the camp it was difficult to find another keeper so then I just tried it and I put my all in it."
Gina Zabaneh
"I have a very strong team but just like everybody you get on that stage and you forget your words so that's our biggest downfall most of the time - mental. So this time we're trying to keep the mental going because we know we have the skills, it's just to boost the team and keep the team going and we hope the country will help us in that department."
The team has players from just about every corner of the country.

Belize is in Group A along with Honduras, Guatemala and El Salvador.